Samsung might release a dual-fold phone similar to Xiaomi's
Samsung seems eager to explore the foldable phone tech even further. Besides the already existing Galaxy Z Fold 2 and Galaxy Z Flip type, the giant company plans to release a smartphone similar to Xiaomi's dual folding phone. According to a source, Samsung has already released a patent application in South Korea for the upcoming device. 
The latest information comes from LetsGoDigital, who has posted images of the company's upcoming folding phone model. However, compared to Xiaomi's foldable device, Samsung will use different mechanisms for its smartphone. Their goal is to create a mobile phone which people could use as a small, portable laptop. We expect to see the same expensive display which can fold at both ends. Nevertheless, Samsung will use the same concept as Xiaomi.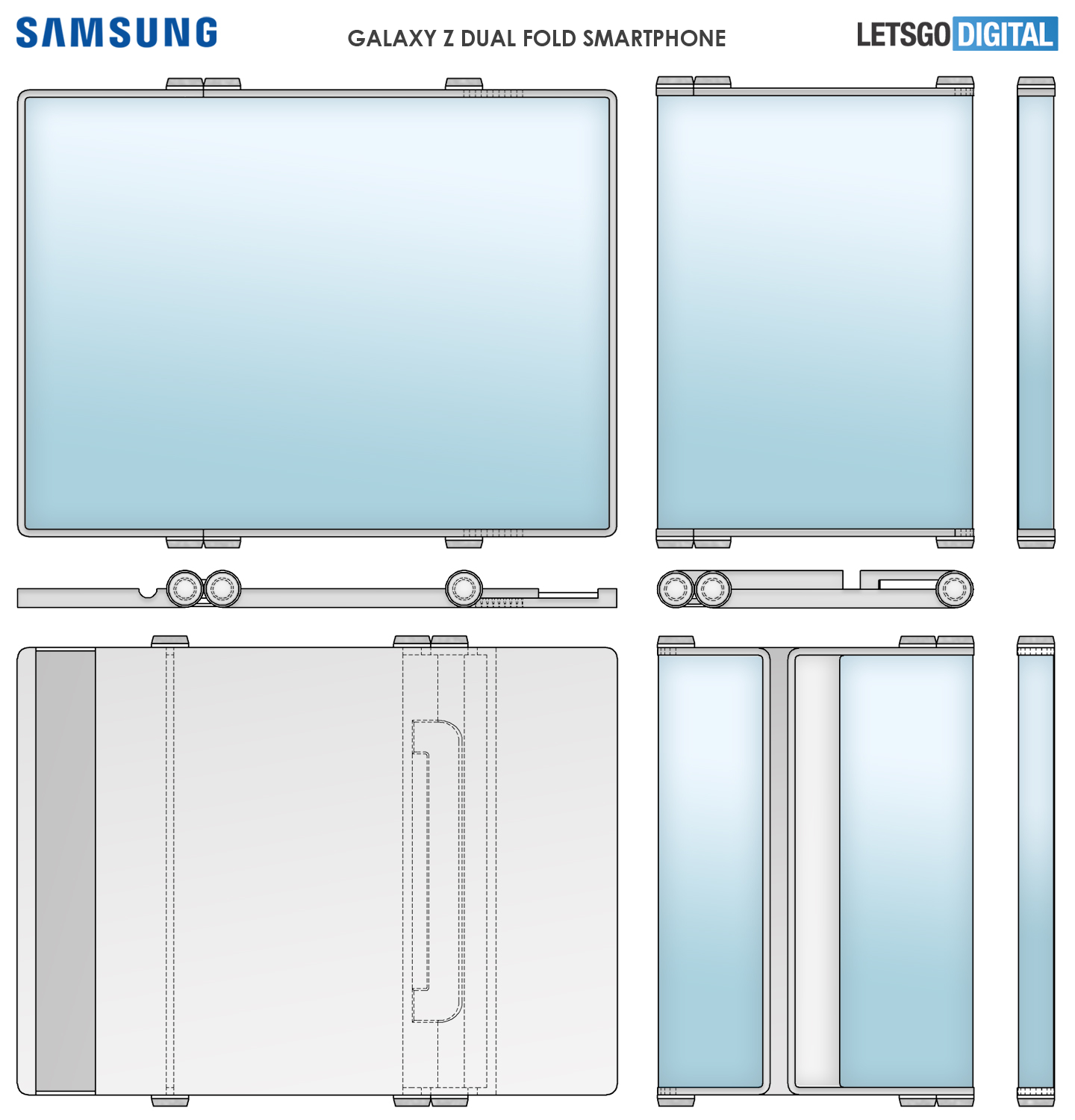 The idea of a small portable laptop is intriguing; however, at the moment, we don't know what size Samsung is thinking about. It is obvious we will be able to carry the smartphone around, but will it fit inside a pocket? One thing for sure is that the current patents might not reflect the company's product plans. The patents surfaced on the internet are quite old. Samsung applied for them in 2018, and since then, we have seen different types of foldable devices, such as tablet-like and clamshell smartphones. Not to say if the company really decides to release a double fold model, it will more than likely look very different from the current patents. 
Dual-fold devices are quite difficult to build, and not many companies had positive results—for example, Lenovo's Yoga Book. Lenovo's device is similar to a touch screen laptop; however, the outcome is not outstanding. A folding screen might make the difference; however, the tech is not 100% sure. 
Overall, we understand that Samsung is thinking of ways to improve the phone-like foldable market. Their designs are not usual and could be used for more purposes than just a simple smartphone. The patents show a possible new path for the giant. Bendable screens could help Samsung stand out even more. Not to say that crossover devices could attract a larger consumer base.